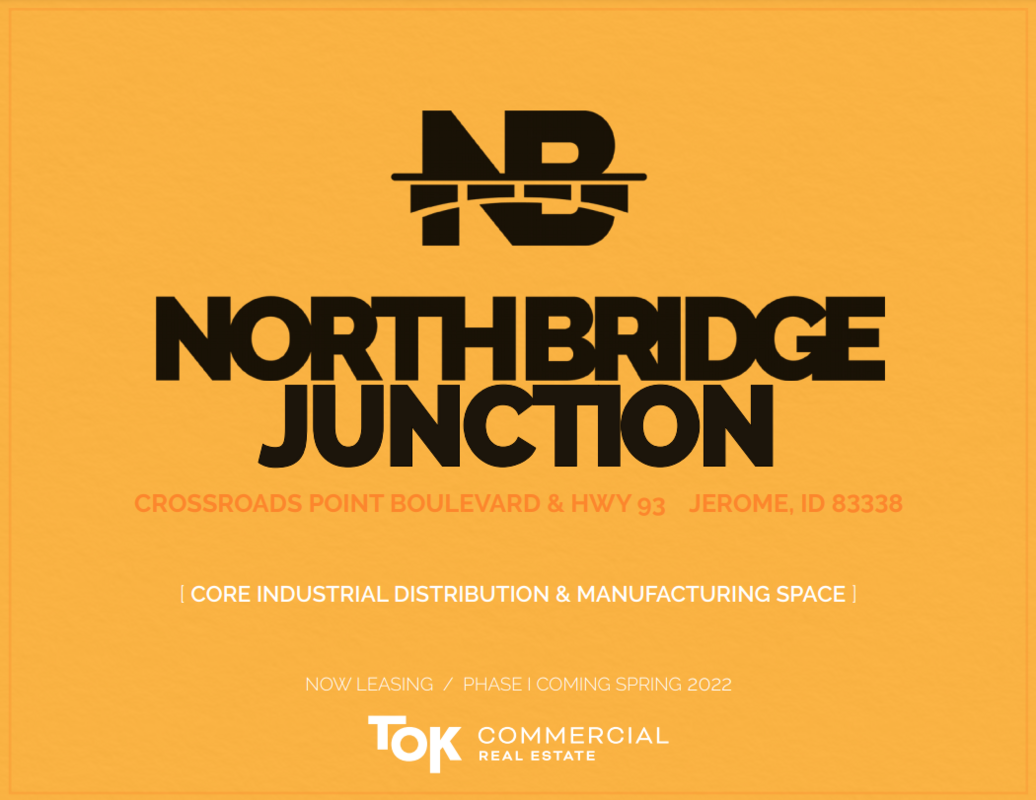 Northbridge Junction is a brand new industrial development currently under construction in Jerome, Idaho, at the junction of US-93 and Exit 173 for Interstate 84. The master-planned project consists of three phases and will ultimately deliver approximately 400,000 square feet of industrial space to Southern Idaho. Phase one will offer for lease, a cutting-edge 79,404 square foot industrial building with expansive clear heights, dock door, and grade level loading, ample power, and exceptional truck maneuverability in the Spring of 2022.
Northbridge Junction boasts a 24-acre development that offers tenants exceptional access to I-84, one of the Northwest's primary distribution and transportation corridors. The project offers an ideal location for manufacturing, logistics, exporters, wholesalers, and distribution providers. Northbridge Junction provides a unique connectivity advantage that effectively links Idaho's Magic Valley (located in Southern Idaho) with international commerce via several markets and ports, including Salt Lake City, Denver, Boise, Lewiston, Portland, Seattle, Reno, and Stockton.
The project delivers Class A industrial space and state-of-the technology systems and will serve as a hub for area manufacturing and distribution as the largest planned industrial development in Southern Idaho, benefitting Twin Falls, Jerome, Gooding, and Burley. Southern Idaho is a hub for agribusiness, processing, and manufacturing—ranked #3 in the U.S. for food processing, producing over 29m pounds of milk per day, home to the world's largest yogurt factory (Chobani), and supplying 77% of commercial trout sold nationally.
View the project's video to learn more about Northbridge Junction.
Connect with leasing agents Grayson Stone, Dan Wilhelm, Devin Pierce, or Dan Minnaert, for information about the industrial space that is available for lease.