We represent Office users.
Our tenant representatives deliver the competitive advantages your business needs.
If you're looking for office space, your first decision should focus on who you will choose to represent you as you research lease rates, search for available space, enter contract negotiations and close the deal. Our experienced Office specialists know the local market inside and out and are equipped with real-time, proprietary market analytics. We are Idaho's commercial real estate market leader because of the results we deliver to our clients each and every day.
Our team has over 75+ years of combined experience in Office brokerage. We proudly represent local, regional and national office tenants like CenturyLink, Lamb Weston, Scentsy, Boise Law Group, United Site Services, Involta, Paylocity, KeyBank, Idaho First Bank, TitleOne, D.A. Davidson & Co., and Smith+Malek. From healthcare providers to financial services, law firms to technology start-ups, and everything in between, TOK Commercial has experience representing businesses large and small.
How does it work?
TOK Commercial's team of Office specialists provides tenants with the competitive advantage they need.
While the underlying principles might seem straightforward, the benefits of working with a brokerage expert that is tied to you, the tenant, are significant. Skilled negotiation tactics, detailed research, carefully crafted contracts, and in-depth knowledge of the commercial real estate in your market allow TOK's team to help tenants by guiding the leasing process while you focus on your day-to-day business.
Your agent, backed by TOK's research and marketing teams, will offer you exacting, expert assistance using proven representation strategies and unmatched market data.
TOK's Office tenant representation services include:
Site Selection
Business Relocations
Advisory Contract Negotiations for Lease Renewals or Lease Term Restructuring
Consultation on Terms and Conditions for Letters of Intent or Requests for Proposal
Expansions or Consolidations
Custom Strategies for Optimal Lease Buyouts or Terminations
Build-to-Suit Projects
What can you expect?
TOK's office specialists provide detailed, comprehensive, unbiased market intelligence. TOK's tenant reps are adept at needs assessments, site selection, sale-leaseback analysis, strategic logistics placement, operating expenses, and office consolidations or expansions.

---
How TOK's expertise becomes your advantage.
From local businesses to national, publically traded companies, TOK Commercial's Office specialists protect the bottom-line interests of the business owners, municipalities, and nonprofits that we proudly represent. Our tenant representation services include criteria review, property tours, space planning, term analysis, financial analysis, lease negotiations, tenant improvement negotiations, and move-in logistics.
---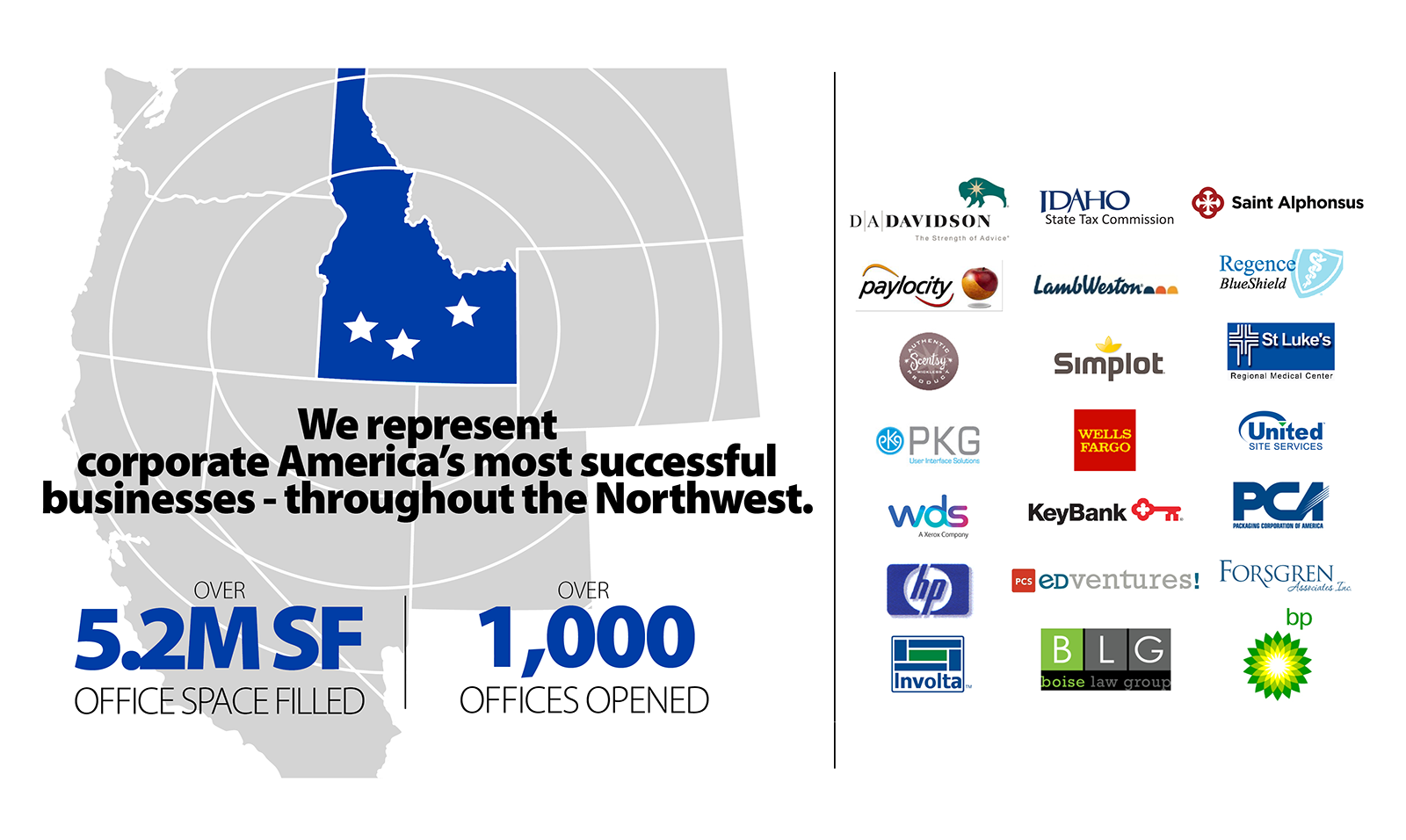 ---
TOK can help you locate space that hasn't even hit the market.
Many of the commercial properties that we professionally manage have spaces that will soon be available to tenants. We offer tenants early access to some of the best office spaces in our markets. Your agent can identify properties that will soon have space availabilities that may be a fit for your business. ​