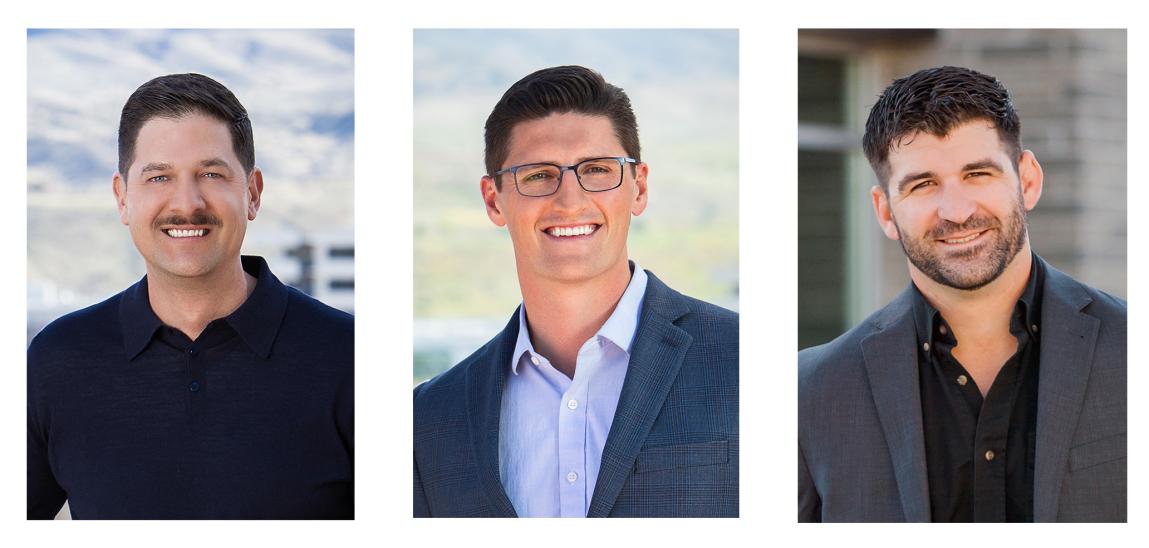 Nick Schuitemaker, Sam McCaskill, and Grayson Stone, members TOK's Boise and Magic Valley commercial brokerage teams, have been awarded the prestigious Certified Commercial Investment Member designation by the CCIM Institute. The CCIM designation represents commercial real estate's global standard for professional achievement.
To earn the CCIM designation, commercial real estate professionals must complete more than 160 hours of case-study driven education, compile a portfolio demonstrating the depth of their commercial real estate experience and pass a comprehensive exam. Schuitemaker, McCaskill and Stone were among more than 100 designees from across the United States recently awarded this honor by passing the CCIM Institute's comprehensive examination, the capstone element in the designation process.
CCIMs like Schuitemaker, McCaskill, and Stone, are recognized experts in commercial real estate brokerage, leasing, asset management, valuation, and investment analysis. As holders of the CCIM designation, the trio join a global community of 13,000 members in 30 countries that educate and connect the world's leading experts in investment strategy, financial analysis, and market analysis. TOK Commercial's brokerage team boasts the most CCIM members in Idaho – thirteen, including the three new designees.