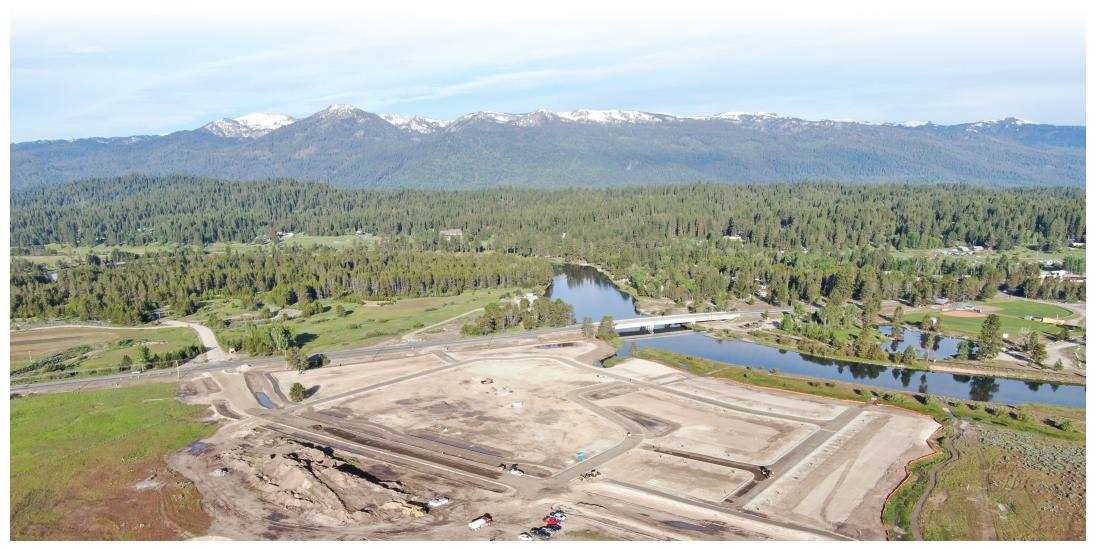 The City of McCall has officially declared a housing crisis within their town of 3,800 people.
The housing crisis has been building over the last ten years, according to the McCall City Council, and is stressing an already tight housing inventory for local residents according to recent reporting from the McCall Star News.
Just a few miles south of McCall, Cascade's River District master-planned community is delivering much-needed multifamily housing lots to the Long Valley's residents and workforce. The multifamily lots are each approved for 16 unit, two story multifamily buildings. Lot sizes range from 0.6 to 1.2 acres and are priced at $400,000 per lot (or $25,000 per door). The River District offers sixteen townhome lots that are ready to deliver immediately.
The River District offers three miles of planned walking paths with direct access to the Payette River. The extensive mixed-use project includes multifamily housing, single family and townhome dwellings, restaurants, and commercial businesses. In addition to the multifamily residential lots currently available, the project also boasts seven commercial lots. New businesses that plan to open in the planned development include Stinker, a large-format gas station, and Growler's a popular pizza restaurant and grill which will be positioned along the Payette River.
The multifamily residential development lots, will deliver 64 units (in total) and will offer residents of Cascade, Donnelly, and McCall the opportunity to continue to work and live in these thriving mountain communities. Lenny Nelson, one of TOK Commercial's agents representing the multifamily and commercial development opportunities in the River District commented, "The sizable shortage of new, affordable housing is affecting communities across the U.S. and the cities of Cascade, Donnelly and McCall in the Long Valley, are no exception. The new River District master-planned community offers developers an opportunity to help blunt the effects of this housing crisis by bringing new multifamily residential housing options to a local workforce in desperate need of additional units."
For more information on the project, please contact Lenny Nelson or Adam Bledsoe.