Posted by Marketing Team on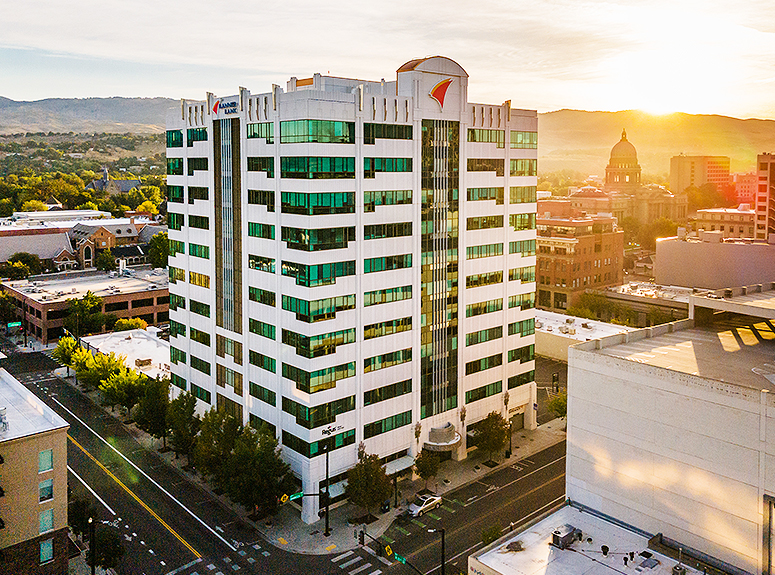 Downtown Boise is the hub for the Treasure Valley's business, government, culture, and entertainment to over 460,000 people.  From local to national, Downtown Boise houses over 700 businesses including some of the area's major employers.
The Banner Bank Building is one of the most prominent structures in the downtown core, located at 950 W. Bannock Street.  Standing eleven stories tall, this iconic building provides panoramic views of downtown and the Boise foothills.  This high quality, Class A building is the only LEED Certified Platinum building in Idaho.
The Banner Bank Building is currently offering office spaces from 1,094 square feet to 16,619 square feet for lease.  Tenant amenities include nearby parking in a private garage, downtown's most popular shopping, dining and entertainment just steps away, as well as convenient access to the interstate, foothills, and more.  This building provides tenants a safe working environment with a committed building practice in place, ensuring responsible health precautions.
You can take a virtual 360° tour of the Banner Bank Building by clicking here, or schedule a tour by contacting Al Marino or Pat Shalz.