Posted by Marketing Team on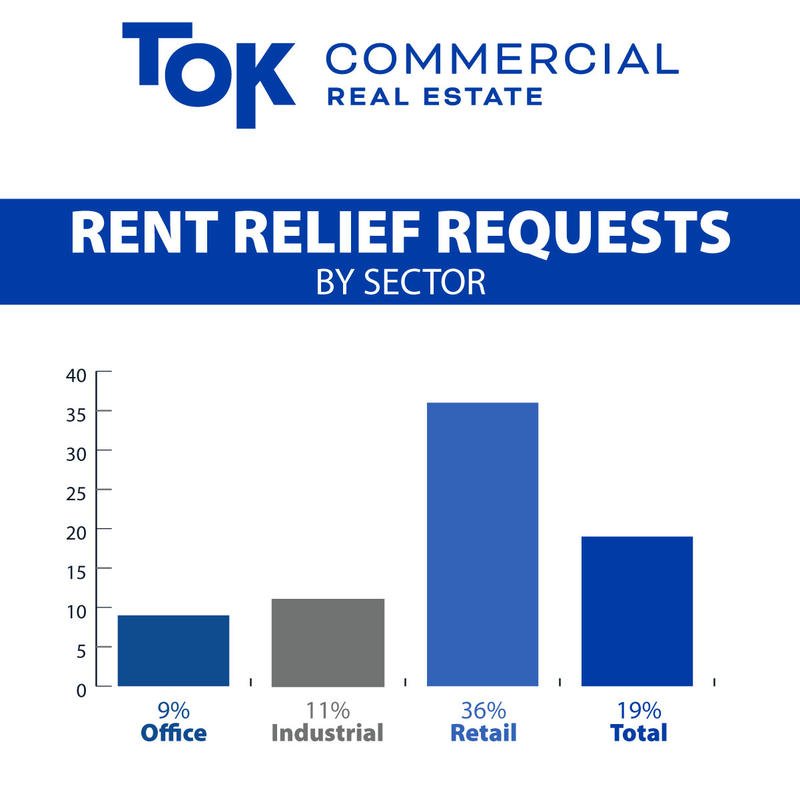 TOK's property management portfolio includes nearly 1,000 tenants located across three key Idaho markets (Boise MSA, Magic Valley and Eastern Idaho).  Utilizing data from our portfolio, we've been able to gather and analyze the Rent Relief requests that have been submitted to our property managers.  The metrics we've collected offer a view to general business health by comparing the types of rent relief concessions that tenants are requesting as well as the market sector that they represent - office, industrial and retail. 
In a recent Idaho Business Review article evaluating the Boise MSA commercial market's first quarter, our data is referenced and offers valuable insight into local rent relief requests by tenants.  Specifically, the article discusses the fact that 36% of retail tenants requested rent relief (as compared to 9% of office tenants and 11% of industrial tenants). 
If you'd like to receive our Idaho Market Health email, you can request a free subscription by emailing us.
Agent Relation:
Al Marino
Bob Mitchell
Brent Wilson
Brian Wilson
Brianna Miller
Chris Pearson
Dan Minnaert
Dan Wilhelm
Devin Pierce
Dustin Mortimer
Gavin Phillips
Grayson Stone
Holly Chetwood
Jim Boyd
John Stevens
John Stevens
JP Green
Karena Gilbert
Laurie Reynoldson
Lenny Nelson
Mark Schlag
Michael Ballantyne
Michael Ballantyne
Mike Greene
Mike Keller
Nick Schuitemaker
Patrick Shalz
Peter Oliver
Sam McCaskill
Zack Stoddard