Posted by Marketing Team on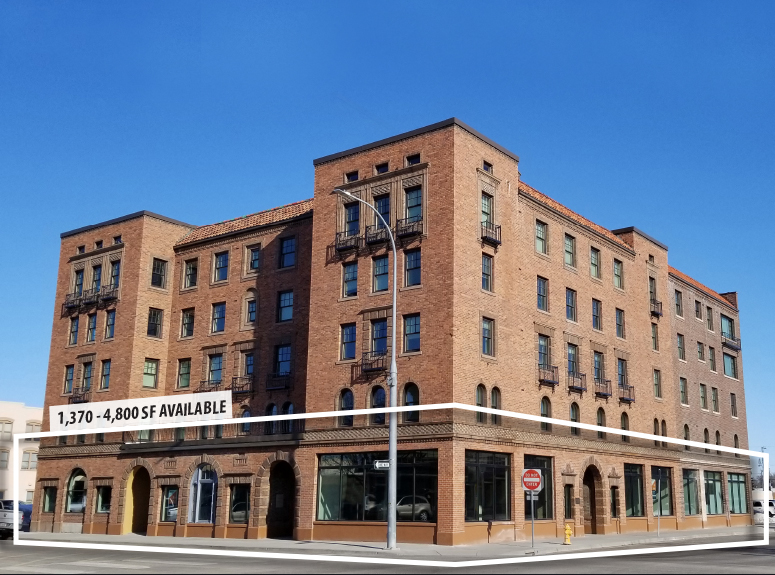 TOK Commercial is excited to offer one of downtown Idaho Falls' most character-filled, historic buildings for lease.  Built in 1926, The Bonneville Hotel was created to bring a first-class hotel experience to the community of Idaho Falls. With the original layout including a grand central lobby, dining rooms, a ballroom, and more, architectural firm H.L. Stevens Co. of San Francisco designed the building with a traditional Italian Renaissance architectural style.
 The Bonneville Retail is a recently renovated commercial space on the ground floor of this former hotel building.  The 1,370 square foot to 4,800 square foot retail or office space maintains the original, historic charm of the building with some clean, modern improvements.  The vanilla shell condition of the space allows a future tenant a perfectly fresh slate to build out to their needs.
The Bonneville Retail is located at 635 Park Avenue in Idaho Falls, with close proximity to the courthouse, restaurants, and services.  Its desirable downtown placement provides convenient walkability to a variety of amenities.  Sitting at the corner of Park Avenue and Constitution Way, this street-level space lends itself to prime retail or office exposure. 
To view the historic charm of this unique, leasable space, contact Brent Wilson and Brian Wilson.