Posted by Marketing Team on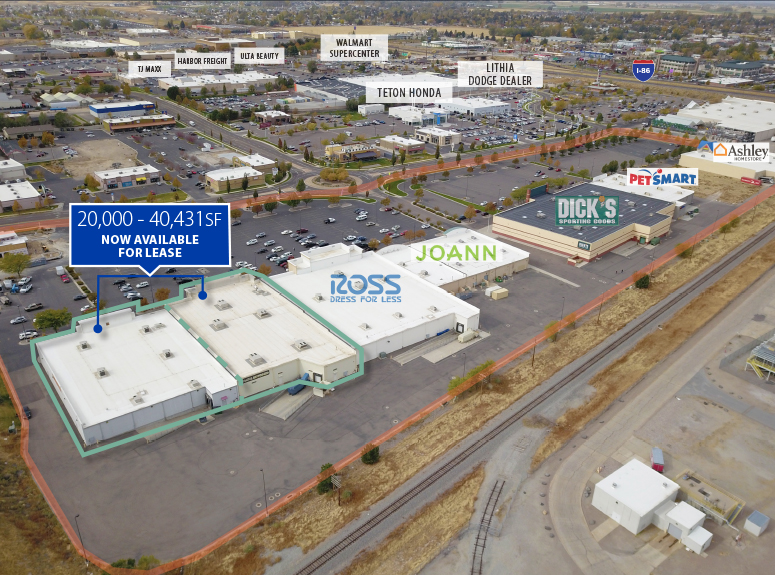 TOK is proud to offer retail space for lease in one of the Pocatello-Chubbuck area's most premier shopping centers. 
Located at the junction of Interstate 86 and Yellowstone Highway, Pocatello Square is positioned with exposure to over 23,500 vehicles per day.  This retail center is prominently placed among the dominant shopping destinations of the area, just across from the Pine Ridge Mall.  Additional surrounding retailers include Walmart, Costco, Lowe's, Ross, Dick's Sporting Goods, Ulta, TJ Maxx, and many more.
Pocatello Square is currently offering 20,000 to 40,431 square foot retail spaces.  This space offers tenants prime exposure with high visibility building and pylon signage on one of the most frequented corridors of the area.
For more information, please contact Darren Puetz.