Posted by Marketing Team on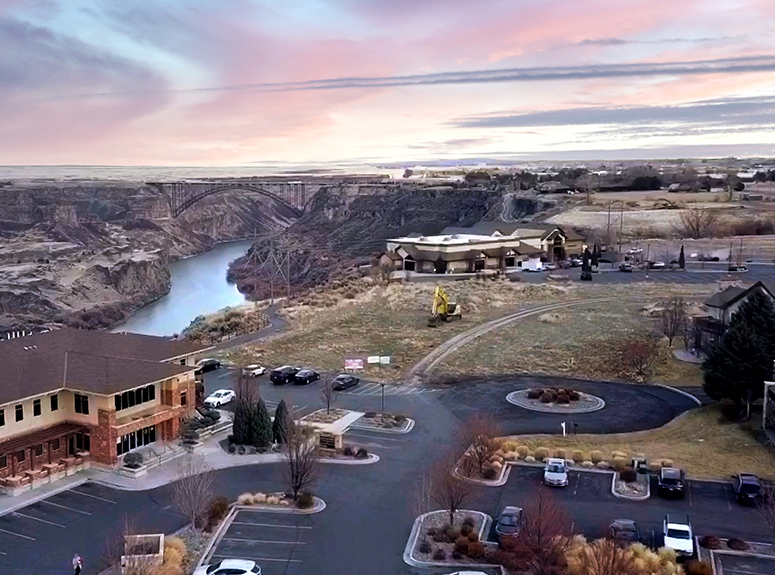 The Snake River Canyon is one of Twin Falls' most iconic scenic attractions, where the Snake River cuts through ancient basalt lava flows creating a spectacular view as you pass over the Perrine Bridge — spanning nearly 500 feet above the river — leading into the city of Twin Falls.  This popular destination is where residents and tourists of the area hike, kayak, fish, and even BASE jump.
Bella Vista Land fully encapsulates the beauty of this recreational destination, ideally placed on the canyon's rim with the entire north side of the property overlooking the canyon.  As one of the few undeveloped parcels on the canyon rim, the property offers an extremely rare opportunity to purchase 37,601 square feet of one-of-a-kind land. 
The property is surrounded by new, professional office buildings and is primed for development with a complete set of two-story office building plans, soil testing, and environmental phase already complete.  This property provides an abundance of benefits to a buyer, from breathtaking views, direct access to the Canyon Rim Trail, and a few minutes' drive to Twin Falls' major retailers, restaurants, and services.
Contact Grayson Stone or Dan Wilhelm to find out more about the exclusive Bella Vista Land offering.
Take a birdseye view tour of the property, below.