Posted by Marketing Team on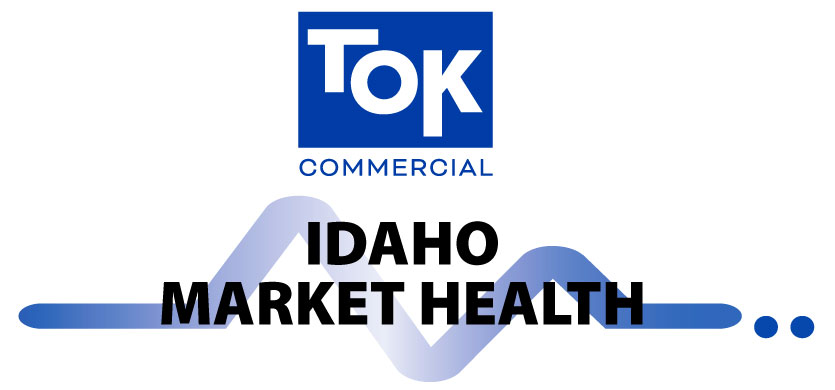 This is a snapshot of data that reflects short-term trends within Idaho's commercial real estate markets.
Year-over-year data for Idaho's markets indicates that office activity is down 14%, Retail transactions are off 15%, and the Industrial sector is up 5% when compared with 2019's record performance.
Idaho's industrial sector is solidly on track to be the best performing commercial real estate category for 2020. What's driving this impressive accomplishment? A New York Times article summarized it best, "Everything shifted online in a bigger way in 2020. Americans are ordering groceries online from Walmart, face masks from Etsy, coffee beans from their local coffee shops, and sneakers, video games and hardware supplies. The whole market expanded..." Indeed, the pandemic has ignited e-commerce sales across the United States increasing them by 37 percent from July to September, compared with sales in the same months in 2019.
In the Boise Valley, the delivery of the goods being purchased through online sales, has contributed significantly to a construction boom for industrial product. 2020 has witnessed the arrival of 3.6M SF of new industrial construction activity. A mere 282,000 SF of that construction is speculative (8%) while the remaining 92% (a whopping 3,322,293 SF) of the new product is occupied.
A major contributor to the explosion of industrial construction projects, Amazon was responsible for the Boise Valley's largest industrial transaction ever recorded, according to TOK's data which tracks 30 years of market activity. Amazon expects to add 2,000 new jobs to the Boise Valley where employees will work in a new 2,651,000 SF "robotics fulfillment center" located in Nampa.
The industrial sector's strength is visible across Idaho markets. Eastern Idaho has posted 135,000 SF of positive net absorption this year, with Elevate Fulfillment (43,000 SF) and Monkey Fulfillment (29,600 SF) leading the top deals. Similarly, the Magic Valley has also benefitted from a large uptick in deals for 2020 (compared to 2019), and has just 11 months of supply on the market currently.
The number of industrial transactions is projected to end the year slightly ahead of 2019's record pace. Asking rates are also increasing in 2020, rising $0.05/SF to $0.70/SF for the average asking rate (NNN, monthly).
Boise Valley's Top Industrial Transactions | 2020:
Amazon | New 2,651,000 SF building | Nampa
Verde Fulfillment | Leasing 117,600 SF in Boise Gateway | Boise
AceCo Precision | New 94,000 SF building at 924 McGregor | Boise
Gensco | Occupying 68,000 SF at 1685 Lanark | Meridian
JST Manufacturing | Leasing 60,000 SF at 4040 Lanark | Meridian
2020 has been a year like none other for businesses. Given the extreme health and economic volatility that the COVID-19 pandemic has unleashed on Idaho's retail, office, and industrial tenants, the truism "no news is good news" when applied to tenant delinquencies in Idaho, is very good news indeed.
Since the beginning of the pandemic, TOK has tracked tenant delinquency rates. The data indicate that Idaho tenants' delinquencies appear to have stabilized, consistently posting healthy rates. Retail delinquencies have dropped 70% since their high-mark in May. Office delinquencies never exceeded 12% and are down 50% from their June peak. Industrial delinquencies have stayed below 10% and have declined by 30% since May.
Idaho tenants demonstrated their gritty resilience by identifying key operational pivots that have allowed them to stay open for business, bring employees back on-site, and keep their lease commitments. Collaborative efforts between landlords and tenants have proven very effective in keeping businesses open and vacancies low. Businesses have transitioned to different forms of delivery, imaginatively instituted effective safety measures, and offered consumers multiple avenues of access via omnichannel marketing efforts. Despite a drop in foot traffic on Black Friday online sales were up 22% over 2019. 
The Idaho Rebounds Covid response, which focuses on employee safety, consumer confidence, business stability, and growth, stands in stark contrast to other state governments' actions. While neighboring states have instituted increasingly restrictive business measures, Idaho has emphasized personal responsibility, local governance, and a preference toward keeping businesses open so long as critical health safety measures are followed. With positivity rates increasing and health care capacity being strained, Idaho's landlords and tenants have been very supportive of policies designed to keep customers safe and the economy open. Idahoans are hopeful that a vaccine-fueled recovery will drive an even stronger, positive business outlook for 2021.