Posted by Marketing Team on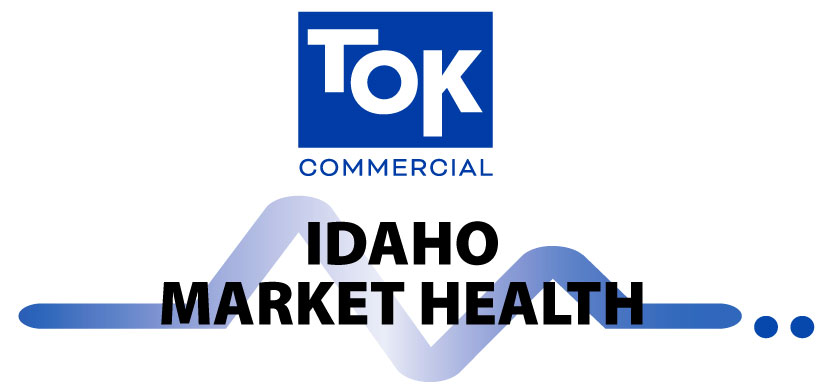 This is a snapshot of data which reflects short-term trends within Idaho's commercial real estate markets.
Year-over-year data for Idaho's markets indicates that Office activity is down 15%, Retail transactions are off by 25% and the Industrial sector is roughly keeping pace with 2019's record performance.
---
Just as major U.S. metros are witnessing large blocks of office sublease space hitting their markets - as businesses adjust to new workplace initiatives designed to empower employees to work from any location - Boise's office sublease listings grew substantially in Q3.
While earlier in the year, there had been roughly 150,000 square feet of office space available for sublease, in the past 90 days, that amount has more than doubled. Currently there is nearly 347,000 square feet of office space available for sublease in the Boise MSA. Of this available space, 53% is comprised of listings greater than 5,000 square feet – these spaces are significantly larger than the market's average deal size. Over 85% of office deals signed in the past 12 months were for spaces smaller than 5,000 square feet.
This type of market movement can offer significant opportunity. Market data confirms that deal velocity (based on the number of transactions completed) increased in Q3 indicating that tenants are motivated by the opportunity to secure prime real estate, even if it requires them to adjust their preferred size parameters.
---
The National Retail Federation reports that the number of retailers currently paying rent has risen to about 65%. A few high profile rent disputes like Simon Property's (the largest owner of mall properties in the U.S.), litigation with Gap for delinquent rent payments have garnered media attention. However, most retailers' commitment to pay rent in full is easing tensions between tenants and landlords.
Notably, for the fifth consecutive month, overall retail sales were up 1.9% month-over-month in September according to data from the U.S. Department of Commerce. Grocers and tech-focused tenants have driven much of this sales growth and have posted very strong performances throughout 2020. In Idaho, retail product supply and demand are well aligned, even with more sales moving online.
Unsurprisingly, Idaho's retail tenant lease delinquencies (which have consistently been significantly less than national delinquency rates) are also continuing their decline. Retail rent delinquencies - currently only 12% - are becoming more closely aligned with the lower delinquency rates found in both the office (6%) and industrial (7%) sectors. Positioned for additional growth, Idaho's industrial sector is benefitting from demand drivers including cold storage and logistics fulfillment delivery models.
---
In mid-September the Federal Reserve announced they would host their first-ever set of mid-cycle stress tests which are designed to address banking capital in both a "severely adverse scenario" and an "alternative severe" scenario offering much bleaker economic outlooks than the first round of stress testing earlier in the year.
October ushered in earnings reports for the four largest U.S. banking institutions. While earnings for the largest banks fell, causation pointed to low-interest rates rather than loss provisioning measures which had only increased by 6.7% year-over-year, in spite of COVID-related surges in the first and second quarters. Previous loss provisioning efforts were driven in part by the adoption of the CECL (current expected credit losses) accounting method and a desire to mitigate the potential negative effects of a weakened economy with expectations of future loan losses.
Bank of America, Citigroup, JPMorgan Chase and Wells Fargo collectively made loss provisions of $5.4 billion in Q3, marking a return to pre-pandemic levels and indicating their confidence in the loss reserves they have set aside as sufficient to handle future defaults and losses which may signal the possibility of bank lending volumes ramping up again.
Industry insiders continue to watch interest rates, which are at historically low levels (after the Fed lowered its benchmark lending rate from 2% to zero in March) but are slowly inching up. If lending volumes rebound and interest rates continue their ascent, look for bank revenues to grow.
Agent Relation:
Al Marino
Bob Mitchell
Brent Wilson
Brian Wilson
Brianna Miller
Chris Pearson
Dan Minnaert
Dan Wilhelm
Darren Puetz
Devin Pierce
Dustin Mortimer
Gavin Phillips
Grayson Stone
Holly Chetwood
Jim Boyd
John Stevens
John Stevens
JP Green
Karena Gilbert
Laurie Reynoldson
Lenny Nelson
Mark Schlag
Michael Ballantyne
Michael Ballantyne
Mike Greene
Mike Keller
Nick Schuitemaker
Patrick Shalz
Peter Oliver
Sam McCaskill
Zack Stoddard