Posted by Marketing Team on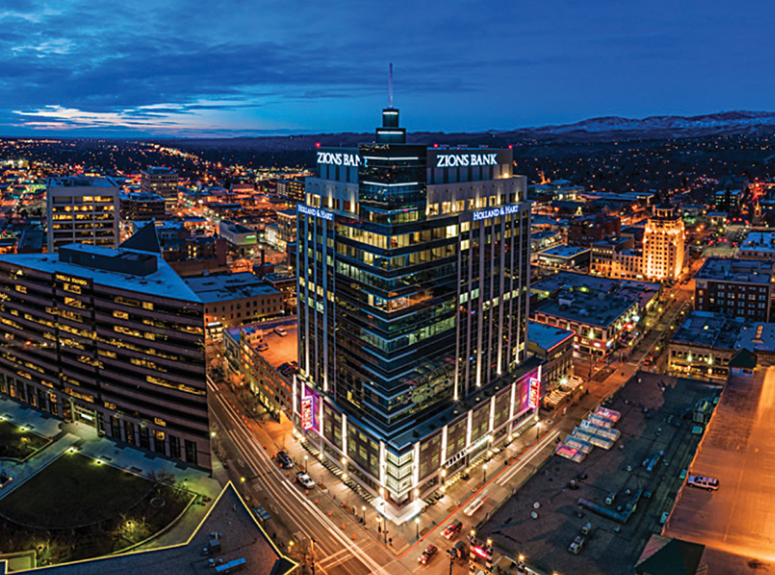 The Idaho Business Review highlighted TOK's Market Health data in a recent article addressing what has now become a commonplace topic - Idaho's incredible in-migration which is driving population growth at a rate three times the national average.
The Business Review article offered more detailed insight into the upper-middle and middle-class households which are the primary demographic groups moving into the state.  Additionally, the reporting focused on data that shows Idaho's median household incomes have increased roughly 26% since 2015 (according to SmartAsset).  Idaho is a "Top 10" state for upper-middle class households (defined as incomes between $100,000 and $200,000 by SmartAssets) looking to relocate.  Idaho is also the nation's #2 state with the highest middle-class household migration.  These trends are largely driven by Idaho's attractive housing market and have resulted in Idaho's ranking as the second-best state for homeowners - while home prices have experienced a 10% increase in median value per square foot in 2019.
The increased in-migration, strong income levels, and housing sales prices have also caused multifamily rental rates to soar.  Amidst the crushing demand, TOK's October Market Health data found that COVID-19 related issues initially resulted in a downturn for multifamily permits, in both number and value.  Fortunately, the last months of 2020 posted evidence of a turning point in the number and value of permits.
To learn more about Idaho's commercial real estate market conditions, subscribe to our Market Health email reports here.
Agent Relation:
Al Marino
Bob Mitchell
Brent Wilson
Brian Wilson
Brianna Miller
Chris Pearson
Dan Minnaert
Dan Wilhelm
Darren Puetz
Devin Pierce
Dustin Mortimer
Gavin Phillips
Grayson Stone
Holly Chetwood
Jim Boyd
John Stevens
JP Green
Karena Gilbert
Laurie Reynoldson
Lenny Nelson
Mark Schlag
Michael Ballantyne
Mike Greene
Mike Keller
Nick Schuitemaker
Peter Oliver
Sam McCaskill
Zack Stoddard