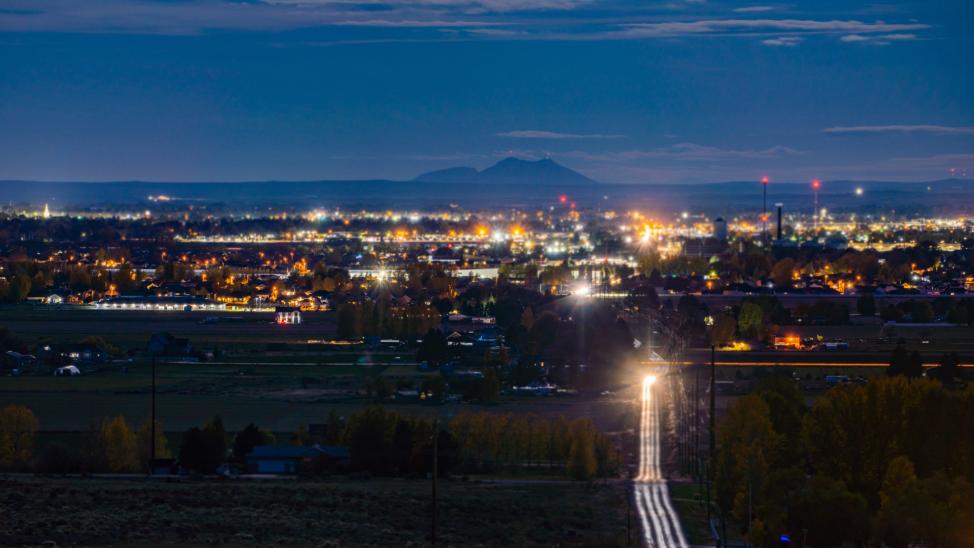 As an organization dedicated to serving Idaho's communities and promoting economic growth, TOK is thrilled that Idaho Falls was recently named "America's Best Performing Small City." What makes this achievement even more significant is that TOK has a flourishing office located right here in Idaho Falls, serving all of entire Eastern Idaho. In this blog post, we'll highlight the factors that have contributed to Idaho Falls' success.
A Beacon of Economic Prosperity
TOK has witnessed firsthand the remarkable economic growth that Idaho Falls has experienced in recent years. The city's favorable business climate and diverse economy have attracted a multitude of industries, creating a robust job market and numerous opportunities for both businesses and residents. TOK is proud to facilitate the economic prosperity that has earned Idaho Falls its well-deserved recognition by representing the business owners, tenants, investors, and property owners that are the primary drivers of the area's growth.
A Thriving Job Market
One of the key reasons why TOK chose to establish an office in Idaho Falls is the city's thriving job market. TOK proudly supports local businesses and entrepreneurs in the region, and Idaho Falls provides the perfect backdrop for such endeavors. The city is home to industries like advanced manufacturing, healthcare, technology, and research which have created a strong demand for TOK's services.
Collaboration and Community Spirit
One of the most remarkable aspects of Idaho Falls is the spirit of collaboration and community engagement that permeates the city. TOK's agents work closely with local businesses, government agencies, educational institutions, and community organizations to advise and facilitate the region's growth through creative and effective strategies. Through these partnerships, we have witnessed firsthand how collaboration can drive progress and build a supportive ecosystem for businesses and residents. The collective efforts of the community have played a vital role in Idaho Falls' rise to prominence.
Investment in Infrastructure and Innovation
Idaho Falls understands the importance of investing in infrastructure and fostering innovation. As we operate our office in this forward-thinking city, we have witnessed the transformative impact of such investments. From modern business parks to upgraded transportation networks, Idaho Falls has taken significant steps to attract businesses, support entrepreneurship, and foster innovation. Our presence in the city allows us to actively contribute to this ecosystem of growth and innovation.
Conclusion
As we proudly recognize TOK's office in Idaho Falls, we are thrilled to be a part of a community that has been recognized as "America's Best Performing Small City." Our presence in Idaho Falls allows us to serve the eastern Idaho area, supporting local businesses, fostering economic growth, and actively participating in initiatives that enhance the community's quality of life. We are excited about the future of Idaho Falls and look forward to contributing to its continued success as a thriving hub in the American landscape.