Posted by Marketing Team on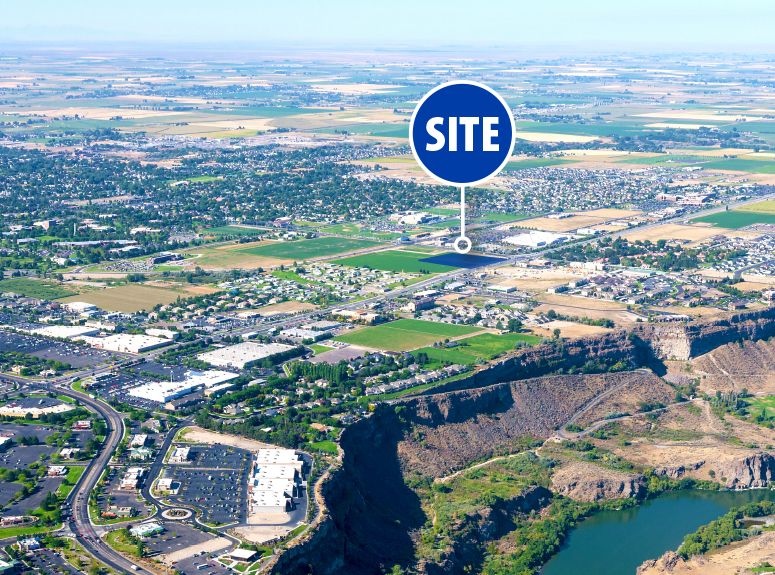 As many areas of Idaho continue to experience significant growth — from residents, to development, and employment — Twin Falls has followed suit.  Typically known for its strong agricultural industry, recent data from the U.S. Bureau of Labor Statistics proves that Twin Falls is experiencing significant growth in many other industries with one of the largest percentages of growth in non-farm employment across the nation in the past year.
Sun West Village delivers a prime opportunity to participate in Twin Falls' growth, offering developable pad sites for sale on one of the city's primary corridors.  Located at the southeast corner of Pole Line Road and Washington Street, the land is just down from Twin Falls' major retail hub.  As recent development has spread down Pole Line, this site benefits a high growth area location on one of the most heavily frequented corners in the market with more than 29,000 vehicles passing by per day.  The property is adjacent to the College of Southern Idaho expansion and Canyon Ridge High School.  Nearby area retailers include Walmart Supercenter, Walgreens, Fairfield Inn by Marriott, Costco, Target, and many more.
 Sun West Village is offering pad sizes ranging from 0.47 acres to 13.38 acres for sale.  Exterior pads provide significant exposure on Pole Line Road and Washington Street, while interior pad sites offer an ideal opportunity for hotel or office use.  The property's C-1 zoning allows for a wide variety of commercial uses.
For more information on purchasing land at Sun West Village, contact agents Dan Wilhelm and Grayson Stone.
Take a birdseye tour of the property, here.