Posted by Marketing Team on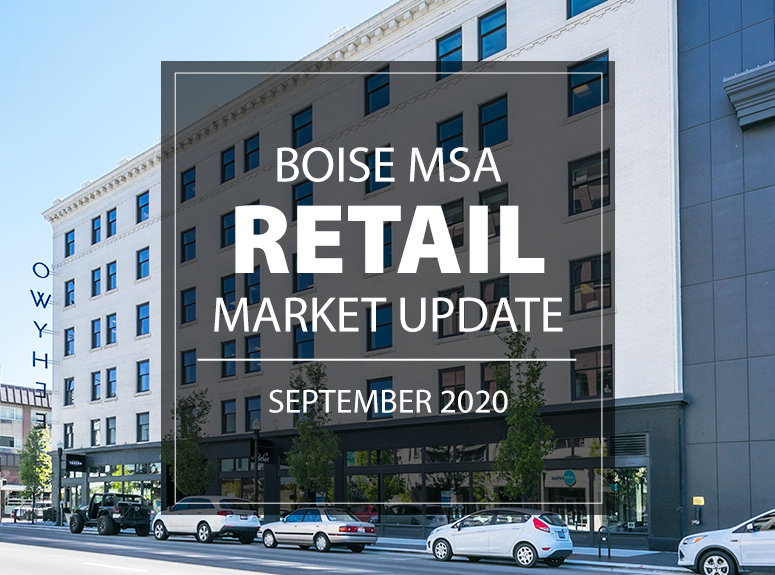 The retail industry saw the largest impact from COVID-19, but in the Boise MSA that impact is still only minimal thus far.
Net absorption decreased in Q2 but still ended the quarter in positive territory (131,000 square feet), compared to negative absorption (-320,000 square feet) a year ago.
Total vacancy increased slightly between Q1 and Q2, from 8.1 percent to 8.4 percent, respectively. Unanchored vacancy, which was at an all-time low of 6.2 percent in Q1, increased to 7.2 percent in Q2. Businesses that closed but were in highly-desired locations are back-filling quickly as tenants see an opportunity to relocate to a better location, or open an additional location.
Demand remains healthy, especially for new concepts and national retailers who are proceeding despite the uncertainties. Drive-thru properties, which have previously been in high demand, are even more sought after as restaurants look for alternatives to the dine-in experience.
For more information on the current state of the retail market, you can read our current quarter's Retail Market Report or subscribe to receive quarterly updates. 
Agent Relation:
Bob Mitchell
Brianna Miller
Holly Chetwood
John Stevens
JP Green
Mark Schlag