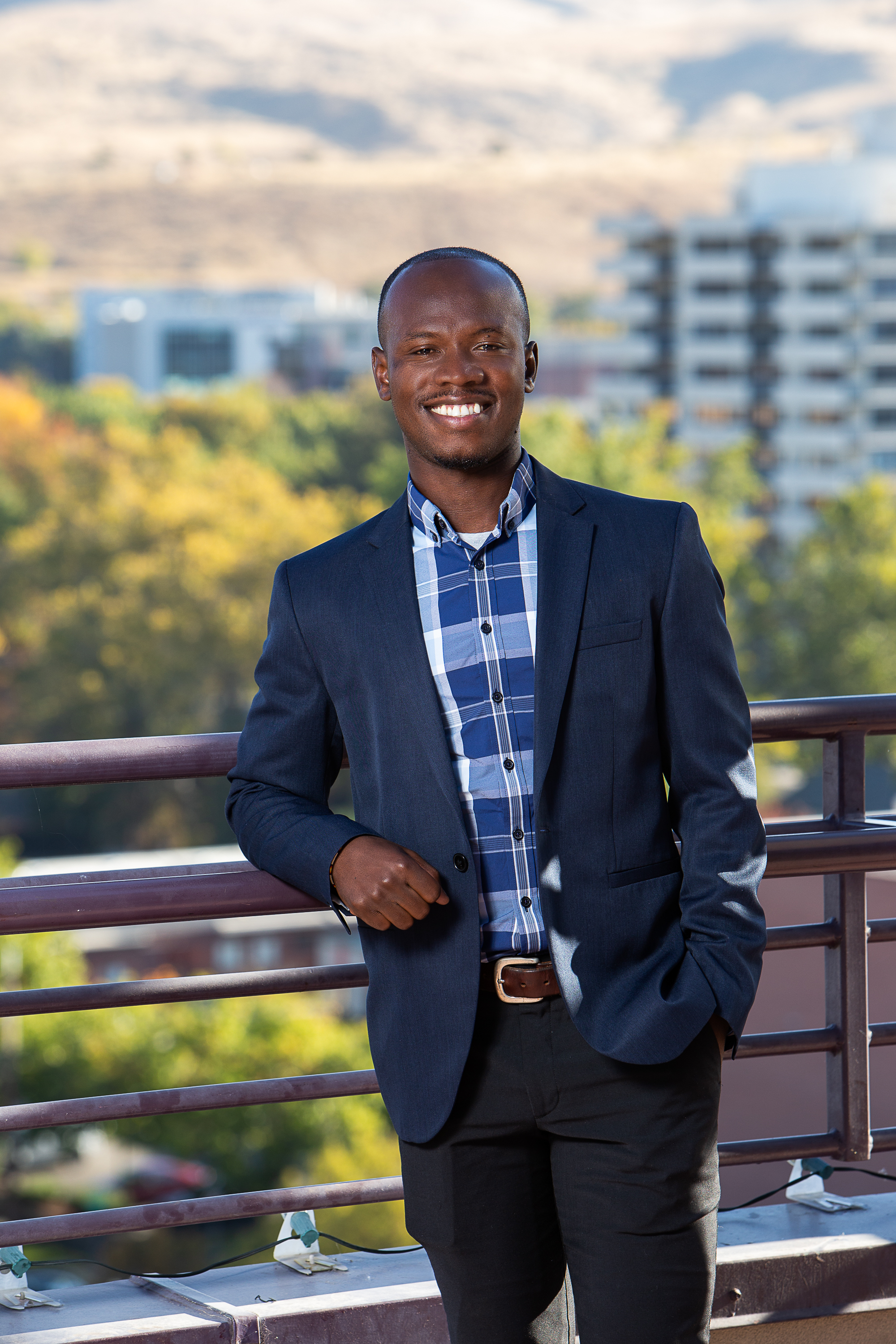 Moses Mukengezi
|
Business Title
Brokerage Services
EXPERIENCE
Moses Mukengezi joined the Retail brokerage team at TOK Commercial in 2022 after a very successful several years working in the nonprofit sector with well-respected organizations including, Idaho Youth Ranch, the Gemini Project, the Agency for New Americans, and the Boys and Girls Club.
Mentored by TOK's Retail and Office brokerage teams, comprised of Idaho's most respected and influential brokerage specialists, Moses has gained a significant breadth of commercial real estate knowledge and is perfecting the specialized requirements of Retail brokerage.
Moses applies his business acumen, exceptional work ethic, strong communication skills, and marketing aptitude to the commercial real estate properties, owners, and companies that he represents.
Moses assists clients with the following:
Market competition studies
Seller & Landlord Representation
Prospecting
Broker Price Opinions
Buyer & Tenant representation
Lease renewals and negotiations
Contract negotiation
Property tours
PROFESSIONAL & COMMUNITY ACTIVITIES
Moses is a very active member of the Boise Valley community. He serves on the Refugee Speakers Bureau, coaches youth soccer teams (Nations United U14 and U16 Soccer Coach), and partners with numerous community organizations.
EDUCATION
Moses is a graduate of Boise State University and holds a Bachelor of Science degree in Sociology. He is fluent in eight languages- his favorite language is French.
HOBBIES AND INTERESTS
Moses is a sports fanatic who follows and plays soccer among many other sports. Moses and his wife enjoy spending quality time on the pitch and in the park, or wherever adventure beckons their young family.