Posted by Research Team on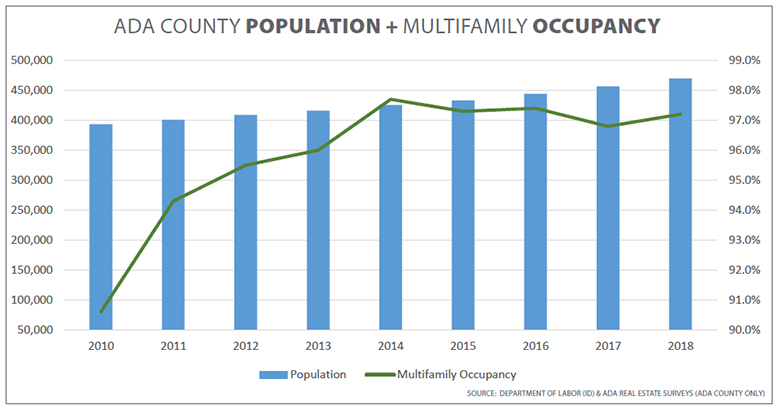 Idaho continues to gain recognition as one of the fastest growing states, with the Boise MSA receiving a significant proportion of that population growth.
Ada County alone grew nearly 5 percent between 2017 to 2018. This compares to Idaho's growth of nearly 2 percent and the national average growth of less than 1 percent.
As the population grows, new construction for multifamily product has seen strong absorption, keeping occupancy levels flat despite the increase in supply. 
Thornton Oliver Keller's Research team has evaluated multifamily product across the Boise MSA.  Receive your free copy of this analysis by reaching out to one of our team, or email us: info@tokcommercialcom.
Agent Relation:
Al Marino
Bob Mitchell
Brianna Miller
Chris Pearson
Dan Minnaert
Devin Pierce
Gavin Phillips
Holly Chetwood
Jim Boyd
John Stevens
JP Green
Karena Gilbert
Laurie Reynoldson
Lenny Nelson
Mark Schlag
Michael Ballantyne
Michael Ballantyne
Mike Greene
Mike Keller
Nick Schuitemaker
Patrick Shalz
Peter Oliver
Sam McCaskill
Zack Stoddard