Posted by Marketing Team on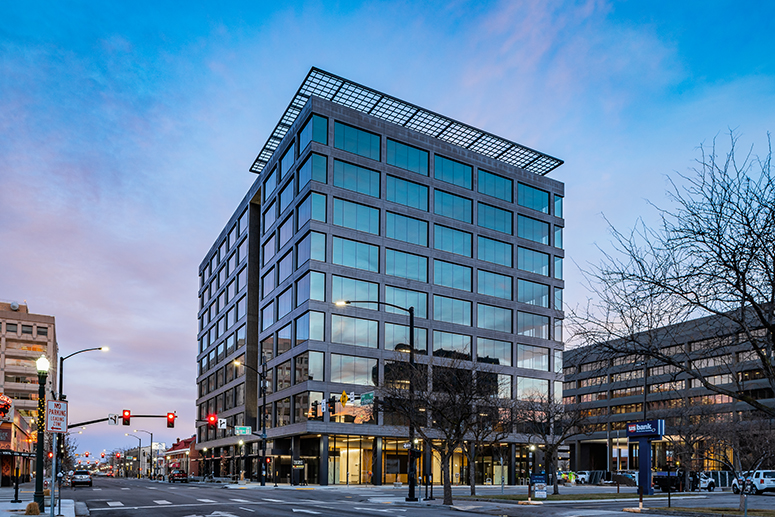 Boise, ID – Rafanelli & Nahas, the developers of 11th & Idaho, downtown Boise's new nine-story office building, is pleased to announce that Idaho First Bank, a full service state-chartered community bank established in October 2005, will open in the 11th & Idaho building. 
Todd Cooper, President of Idaho First Bank, explained why the bank chose 11th & Idaho for its Boise operations: "The new Idaho First Bank location on the 6th floor of the 11th & Idaho building is consistent with our Idaho-first mission.  Since our inception, Idaho First Bank has placed a high priority on the unique lifestyle of Idaho's people, communities and businesses. Opening an office in Boise's most stunning office building is a win for everyone involved – our team, our clients and the community."
Idaho First Bank serves the greater southwest Idaho communities with four additional branches located in New Meadows, Ketchum, and Eagle. Idaho First Bank plans to welcome clients at its new location in the summer of 2021, and will continue teller-banking operations at its current location at 12th & Idaho, just one block away from the 11th & Idaho building.
Idaho First Bank chose Laurie Reynoldson to represent them in the selection of their new office location.   Laurie is an office brokerage specialist with TOK Commercial who focuses on tenant representation and site selection work for companies including Saint Alphonsus, Bish's RV, and United Site Services.  Cooper shared, "We really appreciated the time and effort that Laurie spent on the bank's behalf."   
Idaho First Bank will enjoy amenities at 11th & Idaho which are unmatched across the state. A rooftop deck, with 360 degree views, a dramatic lobby featuring Idaho's largest DvLED digital display which features bespoke Idaho videography, and eight floors of Class A office space offering high-end finishes saturated with natural light are just a handful of the amenities the building offers.  The project, designed by Perkins & Will (an internationally recognized architectural firm) was meticulously built by ESI Construction and makes the most of its exceptional downtown location.
Leasing for 11th & Idaho's retail and office space is facilitated by TOK Commercial. Interested parties can learn more about available leasing opportunities on the property's website: www.11idaho.com.  TOK Commercial, with offices in Idaho Falls, Boise and Twin Falls, is Idaho's largest full service commercial real estate company.