Fuller84 Business Park officially broke ground on the new 60-acre master-planned industrial park, on Friday, July 16th.
With great attendance at the event, guests gathered to watch Governor Brad Little, Senator Majority Leader, Chuck Winder, Nampa Mayor, Debbie Kling, Bow River Capital, ESI Construction and TOK Commercial fill their golden shovels for the kick-off of construction at the Fuller84 site. Attendees excitedly discussed the new Nampa industrial development, located just north of the new Amazon Fulfillment Center, with food by Crave! Delivery and freshly crafted espresso drinks by on-site coffee bar Royal Coffee Co.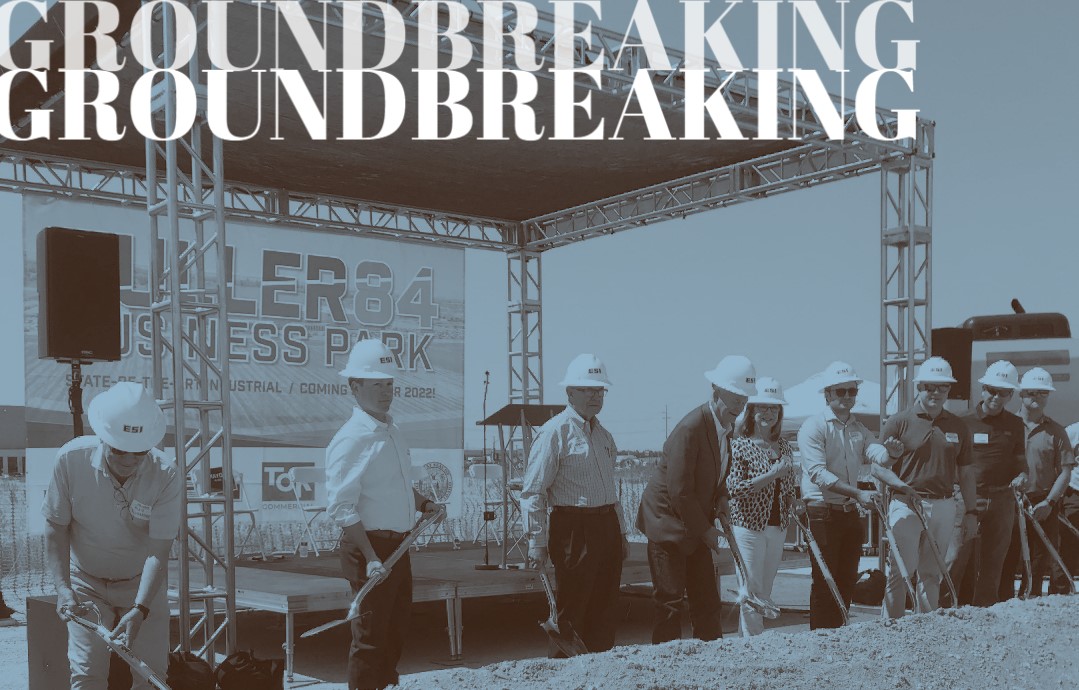 Fuller84 Business Park is planned in two phases, the first phase with an expected completion of Summer 2022! The three buildings in Phase I will offer a combined 464,520 square feet of space. This development provides close proximity to the interstate — and eventually the future Idaho 16 highway — as well as Idaho's first high clearance, institutional quality industrial space, which is just a few of many major selling points for prospective industrial tenants.
TOK Commercial is now offering the three, Phase I buildings for lease, with the adjacent Phase II portion of the property currently offered as build-to-suit.
For more information on leasing space at Fuller84 Business Park, visit the property website or contact leasing agents Dan Minnaert and Devin Pierce.
If you missed the groundbreaking event, be sure to watch our video recap here and read Idaho Press's coverage of the event.