Posted by Marketing Team on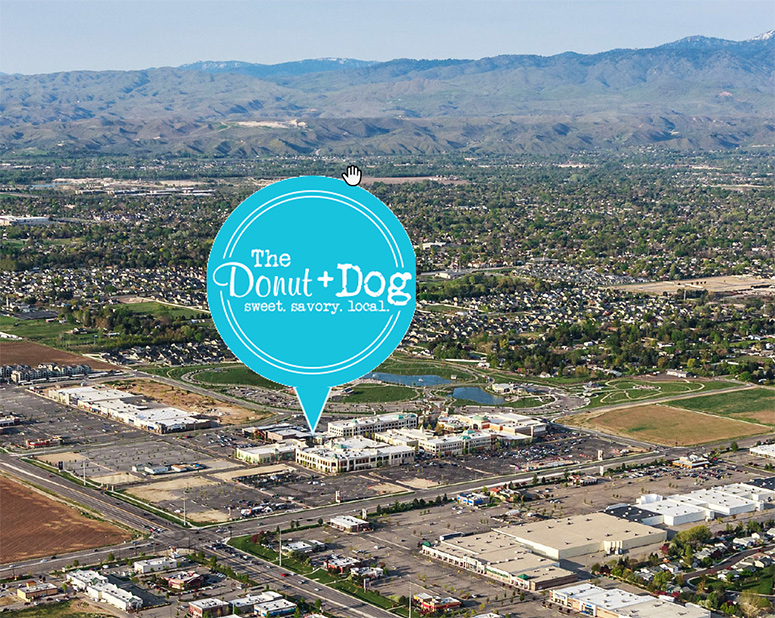 The Situation: Innovative eatery concept targets Boise MSA
After searching Thornton Oliver Keller's website, the owner of The Donut + Dog reached out to JP Green for market information on possible sites for the expansion of his Nashville, TN business.
The Donut + Dog eatery concept offers 20 hr. Brioche donuts and internationally flavored hot dogs – menus well suited to healthy lifestyle markets found in Boise, Denver, Salt Lake City and Austin.
Our Response: Analyze data and identify a location that will appeal to core consumers
JP, working with our Research team, performed an exhaustive market survey focused on possible locations for The Donut + Dog. Demographics analysis, traffic counts, foot traffic and proximity to complementary retailers were all quantified and evaluated.
The Donut + Dog's owners arrived in Boise for market tours focusing on two potential locations. The site at The Village at Meridian was eventually selected and lease negotiations were initiated.
The Results: Open for business in under 6 months
JP fast-tracked the letter of intent, lease negotiations and permit application process for The Donut + Dog. All details were finalized in under 120 days, affording an early July opening for the business.
The Donut + Dog plans to open more locations in additional target markets and has engaged JP as their tenant rep for this future growth.
Client Recommendation:
"JP Green was so effective in representing us in our new location at The Village at Meridian, and the Boise market in general, that our family decided to make the move to Idaho as well"
Will Primavera, Owner | Donut + Dog