Posted by Marketing Team on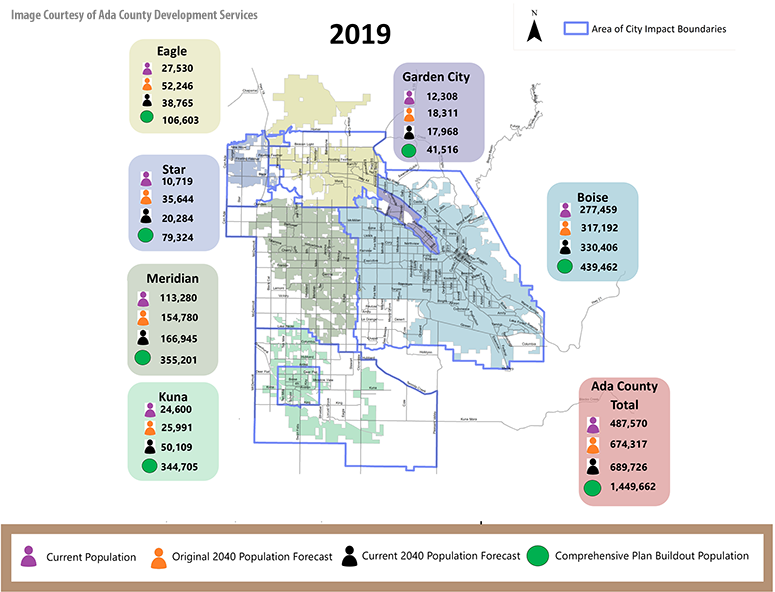 Ada County Commissioners recently highlighted, at a public meeting on area growth concerns, Ada County's population has grown by nearly 40% in the past 20 years.  From about 300,000 people in 2000, Ada County will be pushing toward half a million in the next year.
Meridian alone has experienced tremendous growth over the past two decades, more than tripling in size from just 34,919 in 2000 to its current 113,280 population.  Star and Kuna have each increased by five times in the same time frame.
You can read more about the Boise Valley's growth in this article written by the Idaho Business Review.
Agent Relation:
Al Marino
Bob Mitchell
Brianna Miller
Chris Pearson
Dan Minnaert
Devin Pierce
Gavin Phillips
Holly Chetwood
John Stevens
John Stevens
Karena Gilbert
Laurie Reynoldson
Lenny Nelson
Mark Schlag
Michael Ballantyne
Michael Ballantyne
Mike Greene
Mike Keller
Nick Schuitemaker
Patrick Shalz
Peter Oliver
Sam McCaskill
Zack Stoddard