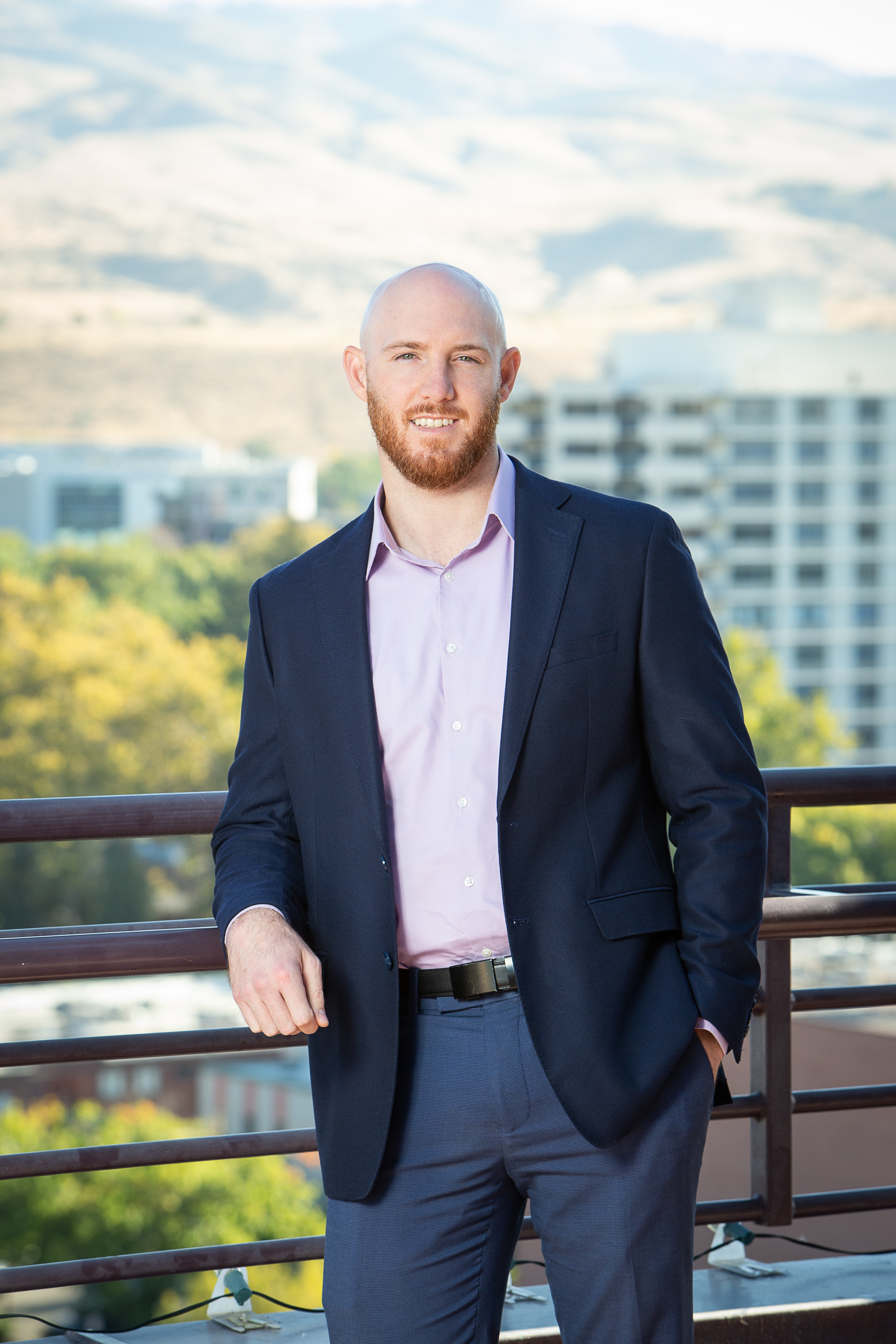 Nick Venturelli
|
Business Title
Property Manager
EXPERIENCE
Nick's experience in property management spans back to 2018 when he oversaw the day-to-day operations for over 20 commercial properties at The Renken Company. During this time, he exercised month end reporting to building owners, negotiated expenses with vendors, negotiated leases on owner behalf, and assisted in any building sales or purchases.

Prior to this, Nick has other management experience within the catering and financial advising industries. Bringing over ten years experience in financial analysis, planning, budget creation/analysis, forecasting and project management, Nick is a calculated professional who oversees each property in his portfolio with a keen attention to detail and a focus on each client's best interests.

Nick's management portfolio encompasses over 500,000 square feet of properties, spanning the Treasure Valley. Properties under his management include Madison Logistics Center (industrial), View Pointe Building (office), and Eagle Island Marketplace (retail). Being highly regarded for his strong work ethic and interpersonal communication skills, his ability to work closely with owners, leasing agents, vendors and tenants awards TOK Commercial's clients an invaluable, hands-on experience.
PROFESSIONAL & COMMUNITY ACTIVITIES
Nick graduated from CSU Long Beach with a Bachelor of Science in Business Administration and Finance.
PERSONAL HOBBIES & INTERESTS
Nick grew up snowboarding and competing, and since moving to Idaho, his newest goal is to shred every mountain in the state. He also grew up remodeling homes and that experience has flourished into a love for woodworking - his favorite project thus far has been a grotto for a friend's grandmother.